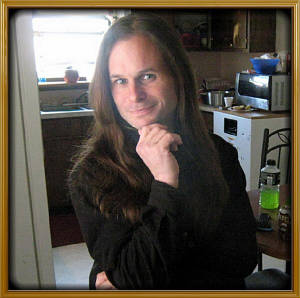 Easter - Barberton, Ohio 2009
Dan Lee, born on August 29, 1968 in Birmingham, Alabama. Known for being a college community for UAB. Also well known for its music scene. Brother Cane started there. So he grew up around music. His mother was a member of a gospel quartet along side three other sisters. As a child was in and out of countless recording sessions with her, he paid close attention to what the A&R people where doing. Learning how to mix and master himself. Also took after his mother as a singer/songwriter. In 1982 moved to Largo, Florida and at the age of 15 started his first garage band called Predator. In 87' moved back to Birmingham and was lead vocal for some local bands in and around the area. In 89' started a short lived band called Times Fate with brother Joey. Released a three song EP on cassette of only 100 copies which Dan financed himself. Wrote the songs for it but the other members did not care for there spiritual content. In 90' recorded, mastered and released a self-titled solo EP. 92' released 2nd solo EP called (Merciful Love). 94' started on a third solo called (Monochrome Dream) which was to be the first full length album. Unfortunately, lost everything he owned to a house fire, including all the masters to his solo work. Truly a loss. It took 10 years to get caught up. In late 2004 started working on fourth solo album. This NEW studio project is still in the works. Stay tuned for more information.

IF YOU WOULD LIKE TO LINK TO THIS SITE

PLEASE DOWNLOAD BANNER AND LINK TO IT.